Overeaters Anonymous offers a program of recovery from compulsive eating using the Twelve Steps and Twelve Traditions of OA. Worldwide meetings and other tools provide a fellowship of experience, strength and hope where members respect one another's anonymity. OA charges no dues or fees; it is self-supporting through member contributions. OA is not affiliated with any public or private organization, political movement, ideology or religious doctrine; we take no position on outside issues. Our primary purpose is to abstain from compulsive overeating and to carry this message of recovery to those who still suffer.
Region III of Overeaters Anonymous seeks to aid those with the problem of compulsive eating through the Twelve Steps of OA, and to serve and represent the OA groups in the states of Arizona, Colorado, New Mexico, Nevada, Oklahoma, Texas and Utah.
---
---
OA's third edition of the beloved Brown Book includes forty never-before-published stories by members from around the world, the complete text of "Our Invitation to You", the founder's story, and a new foreword by an eating disorder treatment professional with a new appendix to help readers understand the importance of using the plan of eating Tool in finding abstinence.

Get your copy with this link.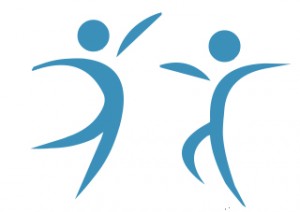 Region III has gathered in beautiful Tempe, Arizona, for the Fall 2014 Convention and Assembly. The Assembly has completed its work and the Representatives and Steering Committee have their work laid out for the next half year. The Assembly bid farewell to Andrea M as Chair and to Neva S as Recording Secretary, but they promise to keep coming back, even if no longer part of the Steering Committee. Roni B abandoned her post as Vice Chair as she was elected Chair, but Andrea M made good on the promise to stay around…at least until the Assembly on March 21, 2015. She will be serving as Vice Chair until that time, when another will be appointed with the election to follow at the Fall Assembly in Albuquerque. (Do you need a road map? It's a fine example of doing service where service is needed.) Welcomed to the Steering Committee is Kay S who is the new Recording Secretary.

The Convention half of the gathering has spent Saturday in workshops on topics such as these:
Freedom Comes from Daily Surrender – Steps 1, 2, 3: Tool – Plan of Eating
Our Higher Power
Ready, Set, Willing! Steps 4, 5, 6 – Tools Reading, Writing, Recovery
The Tools – Handrails of the Steps
Freedom to Love Myself Love My Body: Writing Helps this Happen
Order & Disorder: Why the traditions Work – Anonymity is the Foundation
Recovery and Relapse: Making a Plan of Action
Listen Up! Spiritually, Physically and Mentally – Action Plan
What to Gain When You Lose: Binge Buddies vs. Fellowship – Steps 8, 9
Writing and Making the Connection: Gratitude Journal
Re-Awaking Healthy Sexuality: All Steps
We are grateful to all those who make these events happen − the planning committee, volunteers, representatives, and officers and everyone who attends.
 Read older articles here.
---
---
Looking for a Meeting…
…in Region 3 or anywhere else in the world. Click here for an OA meeting face-to-face, online or on the phone!